About Morse Manufacturing Company, Inc
Morse Manufacturing Company, Inc. has been a drum-handling equipment specialist for over 90 years.  As an early innovator in industrial equipment, the founders of Morse® Manufacturing pioneered testing and usage of the most efficient equipment concepts known today.  Morse® Drums are now an industry leader for customized drum handling products.
McBrady-McMahon Inc. began representing Morse® in 2006, and since then, has been a leading resource for quotes, information, and product assistance for the personalization of Morse® drums.  We are proud to help your business select the appropriate drum product, design customizations and ensure long-term success with the devices.
Morse® Equipment – Line summary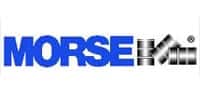 Contact Us
We would love to hear from you! Please fill out this form and we will get in touch with you shortly.